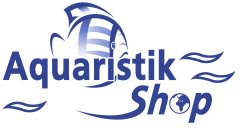 ---

Price including german VAT plus
shipping costs
---
JBL KorallFluid is a liquid feed with added vitamins for professional feeding of marine invertebrates (lower animals) such as corals, tube worms, shells, etc. in salt water aquariums. Dose: approx. 10 drops of JBL KorallFluid a day for a 200 l aquarium. Adapt the quantity to stock density. Filters ought to be switched off briefly during feeding.

Ingredients JBL KorallFluid:
Fish and fish by-products, cereals, crustaceans, yeasts, algae, vegetable protein concentrate, vegetably by-products.

100 ml contain
Vitamin A 1000 IU
Vitamin B1 4 mg
Vitamin B2 10 mg
Vitamin B6 4 mg
Vitamin B12 50 mcg
Vitamin C 60 mg
Vitamin D3 90 IU
Biotin (Vitamin H) 50 mcg
Vitamin K 1 mg
Folic Acid 0,2 mg
Nicotinamide 40 mg
Ca-pantothenat 40 mg
Choline chloride 40 mg

Do you have questions about this article ?