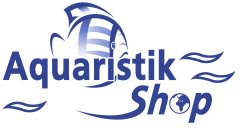 ---

Price including german VAT plus
shipping costs
---
Professional nutrition for healthy Betta in nano aquariums with JBL NanoBetta

JBL Nano Betta is specially balanced to meet the specific feeding habits of Betta splendens and related breeds as well as other fighting fish (e.g. Betta imbellis). Top-quality proteins and fats from aquatic animals together with valuable carotinoids and other ingredients from krill ensure brilliant colouring, with perfectly formed fins in the males and good spawning in the female fish. The balanced combination of all vital ingredients such as proteins, fats and carbohydrates, as well as essential minerals and vitamines ensure healthy growth and increased resistance to disease. Due to the shape of the small flakes, which suits the mouths of these fish, JBL NanoBetta is a readily accepted form of food in the aquarium.

Recommended feeding for JBL NanoBetta:
One measuring spoonful of food once or twice a day for 3-5 Betta.

Specially developed for very small aquarium, the Nano range by JBL meets the specific needs of nano aquariums and provides professional care to meet the particular needs of the inhabitants of the aquarium. Although in principle mini-aquariums are subject to the same laws of biology as their bigger brothers, the care of very small aquariums requires special attention. Due to the small volume of water, imbalances can very quickly arise, which can be avoided by the specially adapted care products and food range from the JBL Nano series.

Do you have questions about this article ?