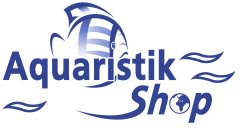 ---

Price including german VAT plus
shipping costs
---
Professional nutrition for healthy mini fish in nano aquariums with JBL NanoMix

JBL Nano Mix is a mini granulate with high nutrient content carefully produced using ultra high-temperature preservation. Some of the flakes sink slowly whilst the remainder float on the surface of the water for a while. This enables mini fish from all water zones to feed according to the needs of the species. The balanced combination of essential ingredients such as proteins, fats and carbohydrates, as well as vital minerals and vitamines ensures healthy growth and increased resistance to disease. Due to the mouth-shaped size of the soft mini flakes, JBL Nano Mix is highly accepted by all mini fish.

Recommended feeding for JBL NanoMix:
One measuring spoonful of food once or twice a day for 10-15 mini fish.

Specially developed for very small aquarium, the Nano range by JBL meets the specific needs of nano aquariums and provides professional care to meet the particular needs of the inhabitants of the aquarium. Although in principle mini-aquariums are subject to the same laws of biology as their bigger brothers, the care of very small aquariums requires special attention. Due to the small volume of water, imbalances can very quickly arise, which can be avoided by the specially adapted care products and food range from the JBL Nano Mix series.

Do you have questions about this article ?