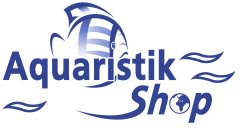 ---

Price including german VAT plus
shipping costs
---
Professional nutrition for prawns and dwarf crayfish in nano aquariums with JBL NanoTabs

The Ingredients and structure of JBL Nano Tabs are specially selected to meet the nutrional needs of small prawns and dwarf crayfish in nano aquariums. A large proportion of high-fibre herbs and other leaf material, together with proteins from fish reflect the natural nutritional requirements of these typical omnivores, which also enjoy eating high-fibre plant material. This guarantees healthy shell growth ans problem-free shedding of the shell. The size of the tablets allows you to enjoy the sight of your animals feeding. Unlike small particles of food, the tablets cannot be carried away by the prawns and crayfish. So all the aquarium animals gather around the tablets and can be observed in comfort. Stabilised vitamin C and other vitamins enhance resistance to disease..

Recommended feeding for JBL Nano Tabs:
Feed 1 tablet per day for 20-30 prawns and crayfish. Due to the size, JBL Nano Tabs are recommended for aquariums with a minimum 20 l water volume only.

Specially developed for very small aquarium, the Nano range by JBL meets the specific needs of nano aquariums and provides professional care to meet the particular needs of the inhabitants of the aquarium. Although in principle mini-aquariums are subject to the same laws of biology as their bigger brothers, the care of very small aquariums requires special attention. Due to the small volume of water, imbalances can very quickly arise, which can be avoided by the specially adapted care products and food range from the JBL Nano series.

Do you have questions about this article ?