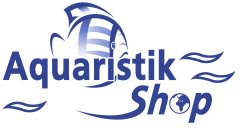 ---

Price including german VAT plus
shipping costs
---
JBL Oodinol Plus 250 is a medication against velvet disease caused by skin blemishers of the Oodinium group (Piscinoodonium pillularis in freshwater, Amyloodinium ocellatum in saltwater), Cryptocarion, Chilodonella, Ichthyobodo (Costia) and others for aquarium fish in fresh and saltwater. A visible sign of infection is a velvety coating on the skin, which may be yellowy, whitish, grey or brownish, or small, barely visible dots which are smaller than in Ichthyophthirius. In the case of a serious infection of the gills, the breathing rate increases and the gills are distended. The following non-specific symptoms can be observed in the case of infection with the parasites mentioned as well as others: rubbing against objects, sticky fins, rejection of food, reduced movement, apathy, darker colouring.

Application of JBL Oodinol Plus 250:
Before application any active carbon must be removed from the filter, UV-C appliances and CO2 fertilizers switched off and, in saltwater, skimmers and ozonisators should be switched off. 50% of the aquarium water should be changed prior to application. Dose: first day: 10 ml for 100 litres of water. On the following days the dosage depends on the copper level of the water. An interval of 24 hours should be maintained. After the treatment has been completed, at least 70% of the water must be changed. In soft freshwater with values under 4°d carbonate hardness use only 75% of the recommended dose.

Do you have questions about this article ?