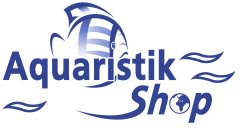 ---

Price including german VAT plus
shipping costs
---
JBL PondCheck is a fast test for garden ponds. Hardness, minerals dissolved in water, plays a significant role in the garden pond. The rainwater which falls on the garden pond during showers is free of hardness. Therefore the water in the garden pond contains fewer and fewer minerals as time passes. As a result, the pond life no longer has a guaranteed supply of minerals, whilst at the same time the pH level (acid content) becomes unstable and can fluctuate widely over the course of a day. This high level of stress is a danger for all forms of pond life. Stable pH levels of between 7.5 and 8.5 are vital for all living organisms in the garden pond, for plants as well as for fish, amphibians and invertebrates alike. These levels can only be achieved with an adequate carbonate hardness (abbreviated as KH) of at least 4. Carbonate hardness is the stabiliser for the pH level in pond water. It is therefore important that the pH level and the KH are regularly monitored with JBL PondCheck.

+ very easy to use, requires no know-how – results in just seconds
+ contains a pH test set and a KH test set
+ suffices for 50 measurements
+ necessary before starting the JBL 1-2-3 algae-free concept
+ the result shows whether the water is stable or whether StabiloPond Basis/KH needs to be added

Do you have questions about this article ?