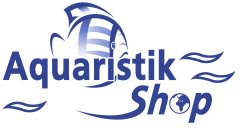 ---
JBL ProFlora m501
is a modern and professional CO2 system for aquaria from approx. 20 up to 400 litres content. The
JBL ProFlora m501
set is ready to use and comes with all neccessary parts for the easy and more reliably operation.
---

Price including german VAT plus
shipping costs
---
JBL ProFlora m501 is a modern and professional CO2 system for aquaria from approx. 20 up to 400 litres content. The JBL ProFlora m501 set is ready to use and comes with all neccessary parts for the easy and more reliably operation. JBL ProFlora m501 is a CO2 system for refillable CO2 cylinders (m-system). But it can be canverted to disposable system (u-system) very easily with only changing the connector of the CO2 pressure regulator. So, in the holiday season, aquarium enthusiasts can quickly set up disposable reserve cylinders for whoever is looking after their aquarium while they are away. Also the system can be upgrated for larger aquariums with only a few handles.

These are the features of the new JBL ProFlora m501 CO2 fertilizer system:
+ Finally a CO2 system which can be converted from disposable cylinders (u-system) to refillable cylinders (m-system) in just seconds.

+ Extendable CO2 diffuser JBL Taifun: whenever more CO2 is needed, whether due to denser planting, a larger aquarium or because a lower pH level is required: the JBL Taifun can be easily extended at very little cost. So there is simply no need to buy a new bigger diffuser.

+ Complete solution: liquid fertilizer (JBL Ferropol) and daily fertilizer (JBL Ferropol 24) are already included. CO2 alone is not sufficient for luxuriant plant growth.

+ New pressure regulator JBL ProFlora u001/m001: in addition to the new feature that this pressure regulator now fits disposable as well as refillable cylinders (only dismantle or remove one locking nut), the pre-set operating pressure can also now be adjusted if required.

Technical data and content of the JBL ProFlora m501 CO2 Fertilizer Set:
- for aquariums from 20 to 400 litres of water
- refillable, certifies 500 g CO2 cylinder JBL ProFlora m500 with stand and cage
- Professional CO2 pressure regulator JBL ProFlora m001 with 2 pressure gauges and precision needle valve. Using seperately available adapter, can also be used with disposable cylinders.
- Infinitely extendable CO2 passive reactor, JBL ProFlora Taifun 190 mm, with maximum diffusion rate of CO2 in aquarium water.
- JBL ProFlora Count Safe bubble counter allows for easy monitoring of CO2 levels and safes the CO2-System for flowback of aquarium water into fittings and cylinder.
- Long term permanent test shows the correct CO2 level.
- 3 m JBL TopStop CO2 hose, JBL ProFlora T3, certified impermeable to CO2.
- 2x 100 ml JBL Ferropol basis fertilizer and 10 ml JBL Ferropol 24 daily fertilizer provide plants with essential mineral nutrients and trace elements.

Do you have questions about this article ?