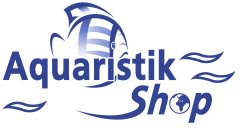 ---

Price including german VAT plus
shipping costs
---
O.S.I. Freshwater Nibblers are a highly digestible, high-protein treat developed with a broad assortment of vitamins and minerals necessary for tropical freshwater fishes. This diet is specially enriched with brine shrimp and spirulina. Brine shrimp and spirulina promote excellent color enhancement. Spirulina is also known to improve disease resistance in fish.

Feeding instructions:
Press Nibblers on inside surface of the front or side of your aquarium. Feed only an amount that your fish will consume in 20-30 minutes. Tablets may be broken in half to feed less. Small amounts of fine particulate matter may break off as fish aggressively feed. This mater will quickly filter out of your tank or be eaten by smaller fish. Wash and rinse hands throughly bevor and after applying Nibblers. Do not overfedd.

Do you have questions about this article ?