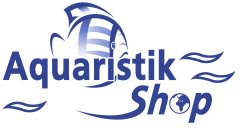 ---

Price including german VAT plus
shipping costs
---
O.S.I. Micro-food is a specially formulated diet for baby fish and marine reef invertebrates. Invertebrates and baby fish require food with a high fat level and very small particle sizes. In the wild, baby fish and many invertebrates feed on natural plankton. O.S.I. Micro-food is an artificial plankton with a 100-micron particle size. The high fat content provides energy-rich food particles to promote growth in baby fish and support the slow feeding habits of reef invertebrates.

Special Feeding Instructions:
One scoop of Micro-food should be mixed with some of your tank water to suspend the particles. Turn your filter off so that the particles are not filtered out. Pour the particles into your tank and allow about 30 minutes feeding time before turning your filter back on. Do not overfeed. It is a good idea to keep unused Micro-food in your fridge or freezer.

Do you have questions about this article ?