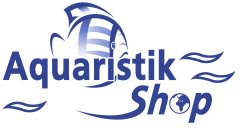 ---

Price including german VAT plus
shipping costs
---
The Sylvania Reptistar is a lamp especially for the lighting of terraria. It promotes Vitamin D3 and thus increases your reptiles health, growth and well-being through a high content of UV-B (up to 5%) and UV-A (up to 30%). Improves the natural colours of your reptiles by a 6500 Kelvin full spectrum light with a high colour rendering index (group 1A).

Sylvania Reptistar:
+ Promotes vitamin D3 production which aids good health, growth and the general well-being of reptiles in terrariums through a high content of UVB (up to 5%) and UVA (up to 30%)
+ This full spectrum (6500 K) lamp improves the natural appearance of reptiles
+ Shows reptiles in their true colours
+ For the artificial lighting of reptiles in terrariums

The Sylvania Reptistar is available in the following wattages.
15 W, length: 438 mm, d: 26 mm, Lumen: 300
18 W, length: 590 mm, d: 26 mm, Lumen: 450
30 W, length: 895 mm, d: 26 mm, Lumen: 700

Do you have questions about this article ?