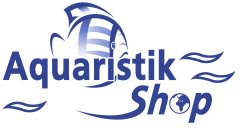 ---

Price including german VAT plus
shipping costs
---
Tetra Marine Menu is a premium main food for all marine water fish. It contains a variety of 4 specially formulated marine food products ensures a well-balanced nutrition for all the marine fish. Selective feeding of:

- Brine shrimps as the delicious natural treat

- Green flakes with healthy, highly nutritious spirulina algae

- Yellow flakes with vitamins for improved health

- Red granules with highly nutritious fish oil

Tetra Marin menu contains the patented BioActive formula - for the long and healthy life of your fish.

Recommended feeding for Tetra Marine Menu:
Feed the fish 2-3 times a day with only as much food as the fish can consume within a few minutes.

Analysis:
Crude protein: 46 %
Crude fat: 9 %
Crude fibre: 4 %
Crude ash: 12 %
Water: 8 %

Do you have questions about this article ?