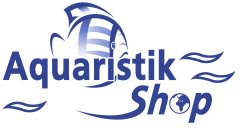 ---

Price including german VAT plus
shipping costs
---
Phosphates accumulate quickly in marine aquariums and are responsible for some of the most destructive effects of all nutrients. In addition to encouraging unwanted algae growth, phosphates slow the skeletal growth of stony corals. Tropic Marin Pro-Coral Organic supplies readily available nitrogen compounds and balances nutrient levels. Just like in the ocean, when sufficient trace elements are present. Anthozoans will absorb nitrogen and phosphates. This results in a reduction of the phosphates with no rise in the nitrate level. The maximum content of Tropic Marin Pro-Coral Organic also aids in the reduction of any excess phosphate level. With regular additions of Tropic Marin Pro-Coral Organic anthozoan growth is visibly increased, especially among leather corals and anemones. Stony corals show deeper coloration and increased flourescent pigmentation. The skeletal structure of the colonies grows stronger and develops in a pattern that more closely mimics their natural development in the wild.

Dosage: one measuring spoon per 200 l of water per day.

Do you have questions about this article ?