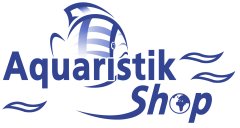 ---
---
The AquaBee UP 3000 electronic is a strong and reliable pump with individual settings for sea water aquariums. The pump can be electronically setted in the range of 1200-3000 l/h individually and produces the needed pulsating flow in a sea water aquarium. Due to the ceramic shaft, the AquaBee UP 3000 electronic has a very long lifetime and a minimum noise during the operation. The compact dimensions, the low power consumption and last but not least the nice price are good reasons for using this pump.

technical data AquaBee UP 3000 electronic:
power consumption 230 V/28 W (other voltages on request)
pump output: 1200-3000 l/h electronically setted
max. pump head: 3.5 m
Dimensions: (length x width x height) 9.5 cm x 8.0 cm x 9.5 cm
hose connectors suction side 16/22 and pressure side 12/16 mm
the pump comes complete with intake strainer and holder for mounting the pump at the aquarium glass.
as an optional accessorie and rapid filter cartridge is available

Do you have questions about this article ?