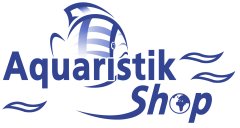 ---

Price including german VAT plus
shipping costs
---
Dennerle Nano Cube Complete+ LED 10 L:

- Mini aquarium with panoramic window

- Dimensions: 20 x 20 x 25 cm (lenght x width x height)

- Cover panel with handle hole and holders

- Scaper`s Back rear panel foil

- Foam underlay

- Nano Clean corner filter 230 V/50 Hz, 2 W

- Nano Power LED 3.5 (3.5 W)

- Nano Shrimp gravel bed Sulawesi Black

- Nano Deponit Mix nutrient medium

- Nanotherm Thermometer small

Discover the special fascination of nano aquaria – fascinating small-scale aquatic environments. Bring the magic of tropical aquascapes into your home. Revel in the fascinating antics of bizarre and colourful shrimps. And delight in the fresh, vivid green of breath-taking mini-aquascapes.

The Nano Cube 10 l from Dennerle open up a whole new dimension in the world of aquaria. The mini-aquarium of 10 litres fit into any surroundings – in the kitchen, bathroom, living room or bedroom. The office is a particularly popular setting for nano aquaria. Lean back, relax and escape into a fascinating nano world.

An long-standing basic rule for aquaria states that the smaller an aquarium is, the more sensitively it will react to any disturbances. The small volume of water means that it has less buffering capacity. This makes it all the more vital for all factors to be perfectly coordinated. The perfectly coordinated nano products from Dennerle provide a simple means of establishing a stable biological balance. Discover the fascinating world of nano aquaria and have fun creating your own little underwater world. Everything is included for the immediate start of the aquarium.

Do you have questions about this article ?