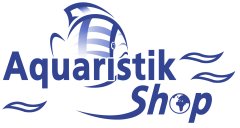 ---

Price including german VAT plus
shipping costs
---
When a fluorescent tube is fixed over an aquarium, any rays emitted from the top half of the tube are directed away from the water, and are wasted. By using a Giesemann Reflector on the tube, it is possible to obtain the maximum efficiency from the tube, because this otherwise lost light energy is redirected to where it is required, into the aquarium. The Giesemann reflectors are manufactured from sturdy corrosion resistant high glossy aluminium, and the design is such that they can easily be mounted to the aquarium hood. The reflector has a unique Gull Wing shape which is designed to avoid, as far as possible, the light reflecting back through the tube therefore resulting in maximum light output and minimum waste of energy. It is possible to tilt the reflector so the light can be directed according to preference without any loss of light output.

technical data Giesemann Reflector:-18/24 W - 480 mm
- 30/39 W - 760 mm
- 36/54 W - 1080 mm
- 80 W - 1380 mm
- incl. Clips

Do you have questions about this article ?