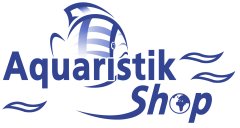 ---

Price including german VAT plus
shipping costs
---
JBL ProCristal UV-C 5 W

+ for aquariums from 50- 100 l by cloudiness

+ for aquariums from 100-300 l for partial sterilization (bacteria)

+ recommended flow rate: 100-300 l/h

+ total length of the unit: 46.5 cm

+ 2 m power cable

+ suitable for fresh and marine water

The JBL UV-C water clarifier ProCristal is a totally new designed unit. While there may be problems with the plastic housing with other models during the years, the JBL ProCristal units are absolutely safe. Since the ultraviolet radiation continuously attacks the plastic housing, the burner now was placed in in an additional glass tube, which is isolated towards the housing with a stainless steel foil. The UV-C radiation is reflected thereby and no longer impinges on the plastic housing. By the reflectance of the UV-C light, the effectiveness is significantly increased at the same time. Compared to the previous series, the new ProCristal devices have a 50% higher efficiency. Another innovation are the corner pieces for a space-saving installation and universal hose adapter for all standard tube sizes. The connections of the device are suitable for piping with PVC fittings 1 1/2 inch. With the JBL ProCristal Quick Connect two or more devices can quickly and easily be joined together to run as one unit.

Advantages JBL ProCristal UV-C
+ eliminates green water (floating algae) and whitish cloudiness (bacteria) reliably and quickly, using germ-killing UVC radiation
+ UV light is an entirely physical agent. There are no harmful side effects.
+ reduces the germ load and reduces the risk of infection
+ to extend the performance, devices can be joined together
+ highly durable thanks to the glass cylinder, which protects the internal reflector
+ very high effectiveness – water flow has a maximum layer thickness of 10 mm
+ automatic burner switch-off when opening the device ensures safety
+ optional hose connector tails and threads for PVC tube fittings 1 1/2 inch
+ 4 year warranty on casing
+ 50% more effective than the current range
+ fFittings are optimised for aquarium and pond hoses. Standardised fittings (tubing) fit the connection parts
+ new electronic ballasts with higher degree of efficiency

Do you have questions about this article ?