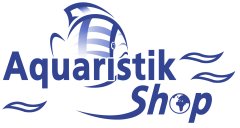 ---

Price including german VAT plus
shipping costs
---
Prodibio Start up offers two complementary products in the same box: the power of Bio Digest and the eeficiacy of Stop Ammo to start up fresh and salt water aquariums mor rapidly.

Stop Ammo is a natural product composed of plant extracts. It neutralises ammonium produced when starting up and reduces teh production of nitrites. In the meantime, Bio Digest bacteria multiply and establish biological filtering. Dosage: 1 ampoule to 60 litres of water.

Bio Digest is a high technology bacterial compound, 30 billion bacteria per ampoule, including nitrification bacteria, accelerate biological filter installation and allow the rapid introducion of fish. These bacteria also prevent cloudy water, the spread of parasitic bacteria and reduce the risk of unexplained illnesses. Dosage: 1 ampoule per 60 litres + 1 ampoule for the filter.

Do you have questions about this article ?