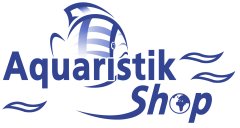 ---

Price including german VAT plus
shipping costs
---
Tropic Marin Sea salt is a pure, pharmaceutical grade sea salt containing all trace elements found in natural seawater. Uses for years by scientific laboratories, professionals and hobby aquarists all over the world. With pharmaceutical grade salts, all 70 trace elements of natural seawater, in the exact proportions found in nature. Because of the unique application of the mixed salt crystals, the trace elements remain completely usable in the water. This method prevents the otherwise frequent precipitation of the trace elements. Being free from nitrate, phosphate and other unwanted chemicals.

Tropic Marin Sea salt provides the ideal enviroment for the care of all marine organisms in the aquarium, including even the most sensitive species.

Available in these pack sizes:
2kg for 60 l water
4 kg for 120 l water
10 kg for 300 l water
20 kg for 600 l water
25 kg for 750 l water

Do you have questions about this article ?