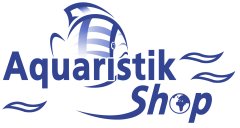 ---

Price including german VAT plus
shipping costs
---
technical Data Aqua Medic DC Runner 9.1:

transparency pump housing

0-10 V connection for external control

max. Pump output: 9000 l/h

max. pump height: 4.8 m

max. Power consumption: 65 W

Power supply pump: 24 V

Power supply transformer: 110-240 V/50-60 Hz

Connector suction side: 40 mm

Connector pressure side: 40 mm

Protection rating: IPX8

Dimensions: 20x10.5x16 cm

suitable for fresh and marine water

can be installed fully submerged or out of water

package includes hose adaptor and adaptor nipple

The Aqua Medic DC Runner 9.1 is a powerful universal pump for use in fresh and marine water aquaria. The Aqua Medic DC Runner 9.1 is a magnetically coupled current pump and have a fully encapsulated synchronous motor. All materials are salt-water resistant. The pump is operated at 24 V DC safety voltage, with the transformer included. The Aqua Medic DC Runner 9.1 is controlled via Aqua Medic DC Runner 9.1 Controller which allows for running a variety of different levels. The Aqua Medic DC Runner 9.1 pump is suitable for installation under water and out of water.

Aqua Medic DC Runner 9.1 Controller The included DC Runner Controller is switched between power supply and pump to adjust the output. The power can be adjusted by pressing the +/- buttons, the level is displayed by LED. If you press the button -FEED-, the output will stop for 10 minutes. There is an automatic shut off if there is no water for 2 minutes. An extension cable with 1.80 m in the length is optionally available. With this cable you can extend the cable between pump and controller.

Do you have questions about this article ?