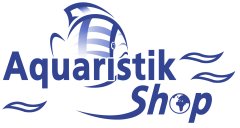 ---

Price including german VAT plus
shipping costs
---
The ab Aqua Medic Nitratreductor 400 is a completely sealed biological filter. It is operated at a very low flow rate so that an oxygen free enviroment is created where in natrally occurring bacteria reduce nitrate to harmless nitrogen gas.

The filter can be installed in almost any position, inside or outside the aquarium or the cabinet. The water flow is provided by connecting to a standard canister filter, power head or by pass circuit.

After maturing the filter can keep the nitrate concentration in a normally loaded aquarium up to 400 litres at a very low level. The filter medium -Deniballs- is consumed and will require replacement in 9 to 12 months dependant on load.
For optimum control it is recommended the filter be used in conjunction with a Aqua Medic mV (Redoc, ORP) controller. The filter is already equipped to accept a special pressurised electrode.
filter volume: 2,3 l heihgt: 37 cm

Do you have questions about this article ?