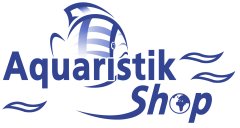 ---

Price including german VAT plus
shipping costs

---
Dennerle Cookies Special Menu is a staple food for all bottom-dwelling aquarium fish. This food is shaped into wafers and sinks fast for bottom-dwelling fish such as cory, loach, sucking loach, bichir and many types of catfish. Of course it contains only aquatic animal components and high-quality plant-based components, such as moringa leaves and grape seed oil.

Dennerle is taking a brand new approach in feeding aquarium fish. That's why Dennerle are committed to not adding any fish meal at all to their ornamental fish food during the manufacturing process! Fish meal and other cheap fillers are often added to industrially produced ornamental fish food, the recipes for which are frequently taken from industrial fish farming. Ist aim is a purely economic one: fast growth using minimal materials. Balanced nutrition tends to play a lesser role. In addition to avoiding preservatives, the new fish food is based on the Dennerle biotic system: a combination of prebiotics and probiotics with beta-glucan to regulate digestion and activate the immune system. Once again, Dennerle is a pioneer in this field, given that ornamental fish food has never before contained any probiotic lactic acid cultures. The effects of these new lactic acid bacteria are scientifically proven. They improve the intestinal flora, reduce undesirable germs and regulate digestion for less water pollution. The unique combination of ingredients in this innovative food supports these effects.

Feeding recommendation Dennerle Cookies Special Menu:
Feed 1 cookie per day for 6-10 animals.

Complete food for ornamental fish

Composition: Arctic krill (31%), wheat protein, cuttlefish, omega-3 marine oil, freshwater shrimp (4%), water fleas (4%), grasshoppers, fly larvae, coralline red algae, yeast extract, green-lipped mussel extract, Artemia (2%), Artemia nauplii (2%), Moringa oleifera (2%), chicory inulin, spinach, red mosquito larvae, Nannochloropsis algae (1%), herbal extracts, white cabbage, Spirulina platensis (1%), Melissa, garlic, chickweed, Chlorella algae (0.3%), fennel, aniseed, flower pollen, grape seed flour, beta-glucans
Additives per kg: Nutritional additives: Vitamins, provitamins and chemically defined substances with similar effect: 2.000 IE E 671 Vitamin D3 Colourings: 300 mg E 161j Astaxanthin
Zootechnical additives: Gut flora stabiliser: 1x109 KBE 4d1712 Pediococcus acidilactici CNCM MA 18/5M

Analytical constituents: Crude protein 55.5%, crude fat 11.4%, raw fibre 3.5%, crude ash 12.1%, moisture 6.2%

Do you have questions about this article ?