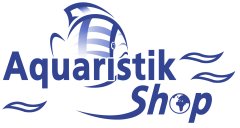 ---

Price including german VAT plus
shipping costs
---
The Dennerle Crystal-Line CO2 Nano-Set is a compact source of CO2 for CO2 fertilization of aquaria, comprising:

+ convenient 80 g CO2 disposable cartridge
+ stand
+ Nano CO2 pressure reducer with precision valve for exact setting of the number of bubbles

+ ideal for smaller aquaria and nano aquaria
+ superior design and functionally
+ reliable supply of CO2 for lush plant growth

Dennerle Crystal-Line -CO2 fertilization in an aesthetic guise. Smaller aquaria should also be fertilized with CO2 to ensure lush plant growth. The standard CO2 equipment is usually oversized for these delicate aquaria. Dennerle Crystal Line is the comprehensive product range covering all aspects of CO2 fertilization for small aquaria. It combines aesthetics and functionality to perfection. All the products are made of high-quality crystal glass and are individually hand-crafted. For the first time, the technical components no longer need to be hidden away, instead underscoring the style of design-oriented aquaria.

Do you have questions about this article ?