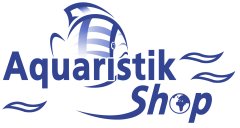 ---

Price including german VAT plus
shipping costs
---
JBL Koi Energil midi is a premium food for small to medium-sized koi at temperatures below 15°C.

+ Grain size: 3 - 4 mm for koi fish 15 - 35 cm.
+ Sinking sticks, because koi withdraw into deeper water when temperatures drop
+ Vital for the prevention of typical spring diseases.
+ Dermatologically tested (to reduce the risk of allergies to our customers).
+ High energy content in the form of 10% fish oil with valuable omega 3 ensures survival of fish in the winter.

Recommended feeding JBL Koi Energil midi:
As soon as the ice layer disappears in the spring, begin fedding very small amounts and gradually increase until the temperatures reaches 15°C. When temperatures start dropping below 15°C in the autumn, gradually decrease the amount of food until the pond freezes. Determine the correct amounts of food based on experience. The following can serve as guideline: at 15°-10°C, feed once daily with as much as is eaten within 10 min. Below 10°C, feed once to twice a week with as much as was eaten within 10 min, at 15°C. At temperatures over 15°C, feed your koi fish with the premium food, JBL Koi midi.

Vitamins (per 1000 g):
Vitamin A: 25,000 i.E.
Vitamin D3: 2,000 i.E.
Vitamin E: 300 mg
Vitamin C: 400 mg

Analytical composition:
Protein: 19%
Fat content: 14%
Raw fibre: 1.5%
Crude ash: 6%

Do you have questions about this article ?