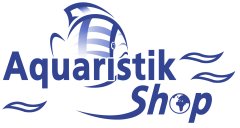 ---

Price including german VAT plus
shipping costs
---
JBL Pond Sticks 4 in 1 contain essential animal and vegetable ingredients which meet the nutrional needs of all garden pond fish in the warmer months. The essential carotenoids from shrimp, carrots and beetroot in the red sticks promote brilliant colouring. The top quality, easily digested proteins from fish and shrimp as well as unsaturared fatty acids in the yellow sticks promote vitality and natural growth. Healthy vegetable nutrients in the green sticks aid digestion and keep the intestines in top form. Beta-glucan and multivitamins in the black sticks activate restistance to disease. JBL Pond Sticks 4 in 1 do not cloud the water. Because the sticks float well, feeding can be easily controlled.

Recommended feeding JBL Pond Sticks 4 in 1:
At water temperatures above 10°C, feed the fish once or twice a day with only as much food as they can consume within about 10 minutes.

Vitamins (per 1000 g):
Vitamin A: 25,000 i.E.
Vitamin D3: 2,000 i.E.
Vitamin E: 300 mg
Vitamin C: 200 mg

Analytical composition:
Protein: 25%
Fat content: 4.5%
Raw fibre: 4%
Crude ash: 9%

JBL's Nature Concept Pond reflects the cycle of the seasons and the natural rythm of life in the pond throughout the year. This requires specialised feeding which meets the fishes needs for energy and nutrition in any particular season without upsetting the delicate balance of the ecosystem of the pond by adding unnecessary pollutants. Meeting the needs of the each species in every season.

Do you have questions about this article ?