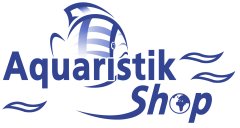 ---

Price including german VAT plus
shipping costs
---
The new Juwel structure background Cliff Light for a more realistic look of the underwater world in your aquarium. With attractive 3D design for an impossible depth. The background is easy to install and expandable because of ist modular design. A combination with the Juwel terrace modules, stones and filter covers is possible. Use aquarium silicone for instal the background directlyl on the aquarium glass. The background module fits flush to the glass without air pockets. For the use in Juwel aquariums or any other aquarium. Juwel 3D backgrounds are easy to clean and free of toxic substances.

Juwel Background Cliff Light
Size: 600 x 550 mm
Amounts of structured backgrounds required:
Aquarium 60x30 cm: 1 Element
Aquarium 80x40 cm: 2 Elements
Aquarium 100 x 50 cm: 2 Elements
Aquarium 120 x 50 cm: 2 Elements
Aquarium 150 x 50 cm: 3 Elements

Do you have questions about this article ?