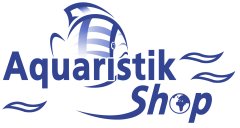 ---

Price including german VAT plus
shipping costs

---
Tropica Nutrition Capsules is a water plant fertilizer in Nutrition Capsules filled with granules containing slow-release nutrients. A complete mixture of macro-elements (nitrogen, phosphorus, potassium), microelements and biostimulates ensures the appropriate growth of the root system and a healthy, intensive development of your aquarium plants. Tropica Nutrition Capsules dissolve easily and should be placed in the substrate of the aquarium where the roots of the plants can access the nutrients. Tropica Nutrition Capsules release their nutrients slowly, over severla weeks, which guarantees appropriate nutrition for plants.

Application Tropica Nutrition Capsules:
Use tweezers to insert the Tropica Nutrition Capsules into the aquarium substrate, directly under the root system of selected plants, with immediate effects. The Nutrition Capsules should be inserted every 10 to 15 cm, depending on the spacing of the plants. Apply every 4 to 8 weeks, depending on the needs of your plants. Content: 10 capsules

Do you have questions about this article ?