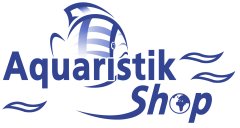 Aquaristikshop: Aquarium Online Shop, Aquarium Supplies
We are located in Germany and supply online aquarium products like Aquarium Equipment, Filters, Pumps, LED Lighting and many other quality products from the leading brands: EHEIM, JBL, Aquatlantis and many more. Our online shop has just everything for your fresh or sea water aquarium!
For almost 20 years now we have been delivering aquarium supplies to more than 100,000 customers worldwide.
Shipping costs start from 6.90€ to many European countries.


New articles
---
LED Aquarium Lighting


The switch to LED Lighting can save energy and cash. You can simulate sunrises and sunsets in your aquarium with high efficiency LED bulbs or you can change the color spectrum of your aquarium lighting.
We offer a wide range of quality products for LED Aquarium Lighting like LED bulbs, accessories and LED controlling.

Top articles