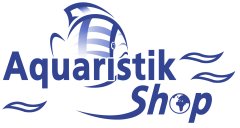 ---

Price including german VAT plus
shipping costs
---
The Arcadia Freshwater fluorescent tube was particularly developed, in order to combine a singular, particularly created color temperature of 7500 Kelvin, which experiences its peak values in the green part of the spectrum, with one expressed high light performance. The tube offers also a outstanding color reproduction and stresses the natural colours of fish and plants. In the fresh water aquarium the combination of Arcadia original Tropical and Freshwater is recommended. This combination accented not only the red and blue tones with the correct peak values for photosynthesis, but emphasizes also the green tones of plants and leads to good visibility and excellent color reproduction.

Arcadia Freshwater:
8 W, length= 290 mm, d= 16 mm
14 W, length= 350 mm d= 26 mm
15 W, length= 450 mm d= 26 mm
18 W, length= 600 mm d= 26 mm
25 W, length= 740 mm, d= 26 mm
30 W, length= 900 mm d= 26 mm
36 W, length= 1200 mm d= 26 mm
38 W, length= 1050 mm d= 26 mm
58 W, length= 1500 mm d= 26 mm

Do you have questions about this article ?