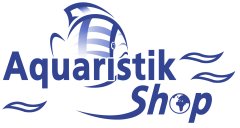 ---

Price including german VAT plus
shipping costs
---
Arcadia Natural Sunlight is a new, full-spectral fluorescent tube for terraria or vivaria, in order to simulate the spectrum of the natural sunlight both in the UV areas and in the visible color gamuts as in a true-to-life manner as possible. It supplies a warm, balanced light and offers a outstanding color reproduction. Arcadia Naturla Sunlight is designed to give a warm natural balance and excellent colour rendition with an optimum light output and a colour temperature close to that of natural sunlight at 5,600K.

Arcadia Natural Sunlight:
8 W, length= 290 mm, d= 16 mm
15 W, length= 450 mm d= 26 mm
18 W, length= 600 mm d= 26 mm
30 W, length= 900 mm d= 26 mm
36 W, length= 1200 mm d= 26 mm

Do you have questions about this article ?