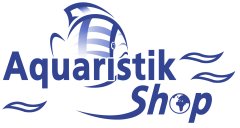 ---

Price including german VAT plus
shipping costs
---
Dennerle Catappa Leaves are mature, dried leaves of the tropical almond tree Terminalia catappa. The leaves are regarded as one of the recipes for success of Asian fish breeders and exporters. They contain numerous natural active substances which have beneficial effects on water and fish. Sucker catfish (e.g. Ancistrus varieties) and shrimps appreciate the leaves as a valuable feed supplement.

Dennerle Catappa Leaves:
+ prevent spawn mould and fungal diseases in fish
+ serve as natural decorative elements
+ promote well-being, vitality and spawning instincts
+ natural water conditioner for tropical aquaria
+ healthy feed supplement for catfish and shrimps
+ premium quality, harvested directly from the tree, cleaned, dried and hand-picked
+ content min. 8 leaves for 800 l of aquarium water

Do you have questions about this article ?