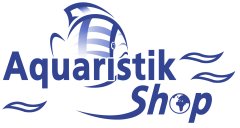 ---

Price including german VAT plus
shipping costs
---
The new external filter JBL CristalProfi e1901 greenline has an extremely energy efficiency. The external filter is supplied ready-fitted with filter materials and are easy to install. The filter materials ensure that the water is cleaned highly effectively and pollutants are biologically degraded, guaranteeing reliable operating conditions for your aquarium. The generous-sized filter container provide more room for filter materials than many comparable models anf therefore ensure the best possible filter performance for your aquarium. Filter materials of any kind can be used in the easily removable basket insets. The cross-section of the filter container is designed for improved water flow, whilst an even current ensures the best possible utilisation of the filter material. The JBL CristalProfi e1901 greenline is completely equipped and comes ready to start. The filter materials have been selected to ensure that the water is cleaned efficiently both mechanically and biologically, guaranteeing clear, healthy water for your aquarium. Immediately below the pump head of the JBL CristalProfi e1901 greenline is an innovative combi-filter material basket, containing pre-filter materials on the right and left, which are very easily accessible. The remaining filter material only needs cleaning very seldom, providing the pre-filter material is replaced regularly. The hose connection block has separate hose connections, which can be swivelled 360°, with stopcocks and fast connections allow the hoses to be easily positioned according to the particular conditions and enable the filter to be removed easily for maintenance.

Technical data JBL CristalProfi e1901 greenline:
for aquaria from 300 up to 800 litres content
Power connection: 230 V/50 Hz 36 W
Pump output max.: 1900 l/h adjustable
Filter volume: 15 litres
Filter insets: 5 filter baskets with prefilter
Hose size: 19/25 on both sides
Dimensions: 200 x 235 x 564 mm (length x width x height)
(height incl. Hose connections)
4 Years warranty

In the package are all neccesary accessories included (pieces for the installation, filter materials, hoses). The filter is ready to use.

+++Special offer: now incl. 1x JBL NovoBel 750 ml+++

Do you have questions about this article ?

Accessories for this article:

At this page you can order spare parts for your JBL external filter CristalProfi e1901 greenline. Please click on the spare part description in the table, or the article number in the picture for selecting a spare part.