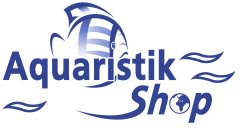 ---
JBL CristalProfi e9502: Aquarium External Filter for up to 800 L with newly designed pre-filter basket. ✮ Fully equipped and ready to use! ✮ Energy efficient, high capacity, quiet! ➤ CristalProfi e1902 achieves a longer service life than other filters. It's very energy-saving and consumes only 36 W.

---

---
The new JBL external filter

CristalProfi e1902 greenline

is characterized especially by its new pre-filter system. The prefilter area was increased by 100% compared to previous models. Instead of only the outer sides in the upper basket, the newly designed pre-filter basket has the entire surface of the filter basket available. The JBL external filter CristalProfi e1902 greenline achieves a longer service life - the cleaning intervals can be extended. Furthermore, the

JBL CristalProfi e1902

is very energy-saving and consumes only 36 watts at a pump output of 1900 l/ h.

JBL CristalProfi e1902 greenline

Energy efficient: The filters of the JBL CristalProfi range consume up to 43 % (depending on model) less power than previous comparable models.

High capacity, quiet: New motor technology delivers the same effective water circulation in your aquarium as previous models. Optimised pump impeller with ceramic bearings ensures quiet running and long service life.

Rarely needs cleaning: Immediately below the pump head, there is an innovative combi filter basket II in which the extensive pre-filter media is very easily accessible. Due to regular cleaning or replacement of the pre-filter media, the remaining filter materials rarely need cleaning.

Complete with JBL MicroMec, high-capacity biological filter balls: The round shape and varying diameter of the balls produces a self-cleaning effect. As a result, these filter media only need cleaning at very long intervals. The main filter media can be used for up to a year when used in conjunction with the easily cleaned pre-filter.

Simple to start, safe to use: The built-in quick-start priming button makes starting the filter child's play, without the annoyance of manual priming. All the parts of the filter are easy to fit and designed in such a way that incorrect assembly is impossible. An innovative patented hose connection block prevents water leakage when the block is disconnected from the filter. Tested to TÜV/G.

Complete and ready to plug in: The filter is fully ready to plug in and equipped with filter media. The filter media have been selected to ensure efficient mechanical and biological water purification that leaves your aquarium water clear and healthy. The enclosed accessories guarantee easy connection to almost any freshwater or marine aquarium.

Technical data JBL CristalProfi e1902 greenline:
for aquaria from 300 up to 800 litres content
Power connection: 230 V/50 Hz 36 W
Pump output max.: 1900 l/h adjustable
Filter volume: 15 litres
Filter insets: 5 filter baskets with prefilter
Hose size: 19/25 mm on both sides
Dimensions: 200 x 235 x 564 mm (length x width x height)
(height incl. Hose connections)
4 Years warranty

In the package are all neccesary accessories included (pieces for the installation, filter materials, hoses). The filter is ready to use.

Free bonus item inclusive:
JBL ProClean Bac - living cleansing bacteria for immediate aid

Do you have questions about this article ?

Accessories for this article:



Reviews for JBL CristalProfi e1902 greenline: Write a review

Svetlana L.

at 05.12.2017:

Хороший и бесшумный фильтр. Я им очень довольна.

---

Sergey

at 18.09.2017:

Фильтром доволен,делал реальные замеры производительности - выходит около 1400-1450 с наполнителями и шлангами, поживем-увидим, как он будет себя чувствовать при засорении. пока могу сказать: тихий, подхожу к аквариуму и не слышу его вообще. наполнители для биофильтрации очень хорошо задерживают на себе бактерии.. шланги и трубки в комплекте очень высокого качества и одно из важных условий, они темные, чтобы на них меньше водорослей образовывалось.. но еще посмотрю, как он себя поведет при дальнейшей эксплуатации..

The filter design would make real performance measurements - comes out to about 1400-1450 with fillers and hoses, we'll see how he will feel obstructed. so far I can say: quiet, suitable for aquarium and don't hear it at all. fillers for biofiltration very well attract people's bacteria.. hoses and pipes in the kit are of very high quality and one of the important conditions, they are dark, so they are less algae formed.. but still have to see how it will behave in the future life..

---
Svetlana L. wrote about

JBL CristalProfi e1902 greenline

in 2017:

Хороший и бесшумный фильтр. Я им очень довольна.

---

Sergey wrote about

JBL CristalProfi e1902 greenline

in 2017:

Фильтром доволен,делал реальные замеры производительности - выходит около 1400-1450 с наполнителями и шлангами, поживем-увидим, как он будет себя чувствовать при засорении. ...