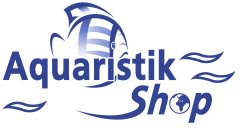 Contact

---

Shop owner:
Happy Diskus - e.Kfr.
Business park Loessnitz
Ernst-Gessner-Straße 08
08294 Loessnitz
Germany
VAT No. DE192802817
Commercial register:
Trade register: Chemnitz HRA 5691
Authorized representative:
Claudia Seidel
Manager
Phone:
+49(0)3771-2543-0
Fax:
+49(0)3771-2543-20
E-Mail:
info@aquaristikshop.com

---

Do you have special questions or need further information? Would you like to state a compliment or a criticism ? Please click here.

Legal advice

---

All texts, images and other works published on the internet page are subject to copyright protection of the company Happy Diskus, unless otherwise provided. Its contents may not be reproduced, distributed, stored, transmitted or disclosed in any way without the prior written consent of the company Happy Diskus.
All articles, photos and illustrations are subject to copyright. Symbols and names of firms, logos, trademarks and brand names are the property of the respective manufacturer or trademark owner. No responsibility is taken for the correctness or warranted characteristics of the product descriptions. Errors excepted.

Websites of third parties which are referred to by hyperlinks are subject to the respective offerer's responsibility . The company Happy Diskus does not take any responsibility for the contents of such pages of third parties. Besides, it is possible to link to our website without our knowledge by hyperlink from any other website. The company Happy Diskus does not take any responsibility for representations, contents or any other connection with regard to our offer on third party's websites.