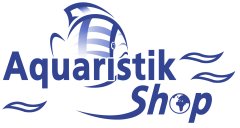 ---

Price including german VAT plus
shipping costs
---
The JBL CristalProfi i40 internal filter is equipped with a foam cartridge to provide clean and healthy aquarium water. The selected pore structure provides ideal conditions for the development of colonies of cleansing bacteria which play and essential role in the breakdown of pollutants and at the same time ensures good mechanical filtering efficiency. The collection of various micro-organisms on the surface of the cartridges also adds variety to the diet of young fry.

Operation principle of the JBL Internal filter CristalProfi i40: Air fed into the central up-pipe by an air pump then rises upwards. This causes the water in the hose to flow upwards. The water which follows flows through a foam cartridge located in the up-pipe and is mechanically and bilogically celaned.

Special features of the JBL CristalProfi i40:
- a heavy stand ensures that the filter stands firmly in the aquarium without suction holders
- the T-shaped surface profile of the filter cartridge doubles the surface and ensures long performance with good flow
- a Air pump, JBL EcoAir 40 is included
- Air pump: 230 V/50Hz, 3 W, pump output: 80 l/h
- Dimensions: height: approx. 17,5 cm, diameter: approx. 8 cm
- incl. 2m air hose

Do you have questions about this article ?