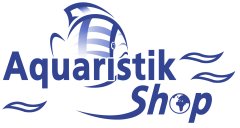 ---

Price including german VAT plus
shipping costs
---
JBL MedoPond Plus is a medikation for ornamental fish in the garden pond. JBL MedoPond Plus effectively combats fungal infections, white spot disease (Ichthyophthirius) and other single-celled skin parasites such as costia, trichodina and others. White spots on the skin and fins (not to be confused with the spawning rash on the head of goldfish in spring), milky white coatings and/or rubbing against objects are an indication of infection with skin parasites. Cotton wool-like white growths indicate a fungal infection. Signs of recovery can often be observed after only 24 hours. Aquatic plants are unharmed and the discolouration of the water disappears after a short while.

Application and dosage JBL MedoPond Plus:
40 ml to 800 litres of garden pond water. The treatment can be repeated on the 3rd, 5th, 7th days etc. (max 15 days). It is recommended to use JBL AccliPond for regeneration of the sensitive mucous membrane.
500 ml are sufficient for 10,000 litres of pond water, 5000 ml for 100,000 litres .

Do you have questions about this article ?