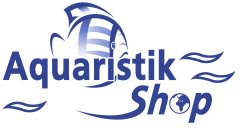 ---

Price including german VAT plus
shipping costs
---
JBL BactoPond helps the garden pond to help itself. The natural balance in the pond can be upset by environmental influences or the one-sided increase in certain micro organisms. JBL BactoPond restores the natural balance and supports the itself-cleaning process of the garden pond.

JBL Bacto Pond - biological garden pond cleaner
+ creates healthy, clean pond water by biological breakdown of pollutants
+ live pond bacteria absorb proteins, ammonium/ammonia and nitrite
+ helps avoid fish loss
+ reduces algae growth by absorbing excess nutrients
+ liquid product: 40 ml per 700 – 800 l pond water

Use of JBL BactoPond:
Regularly use every two weeks to support self-cleaning. Use after heavy rainfall and when balance of the pond is noticeably disturbed. Dosage: 40 ml to approx 700-800 l pond water. In a watering can, mix the required amount with pond water and spread evenly over the pond. For the cleansing bacteria to be most effective, it is recommended to add JBL StabiloPond Basis to the pond water one hour before the cleansing bacteria are introduced.

Do you have questions about this article ?