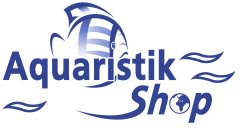 ---

Price including german VAT plus
shipping costs
---
JBL SediEx Pond: A mineral granulate carries the special biodegrading bacteria directly to their work place, the floor of the pond, where they immediately break down excess organic waste or prevent it developing. This in turn prevents harmful rotting processes and reduces the development of silt to a minimum. The active oxygen is spread over the surface of the pond and releases oxygen on the floor of the pond, supporting the work of the bacteria.

JBL SediEx Pond -Effectively breaks down pond mud
+ Live bacteria to mineralise pond mud
+ simply scatter granulate on pond
+ note: 2-component system comprised of bacteria and active oxygen
+ creates healthy pond water and prevents rotting processes on floor of pond
+ helps avoid fish losses
+ reduces algae growth by absorbing excess nutrients

Use of JBL SediEx Pond:
At the beginning of March, at the start of the garden pond season. Regularly every 8 weeks to assist the breakdown of sediment. When a build-up of deposits of organic waste has developed (rotting leaves etc.). Mid-October, to support the winter breakdown of organic waste. Dosage: Component 1 (white powder): 30-50 g per 1,000 l pond water or a measuring spoon (2 x 500 g pack) for 1000- 1500 l pond water Sprinkle evenly over the water. Adding the dose over the deepest point of the garden pond would be ideal. Component 2 (mineral granulate): 50 g per 1000 l pond water or 1 measuring spoon (2 x 500 g pack) for 1,500 l Sprinkle evenly over an area. For an existing build-up of organic waste: using double the amount of component 2 for the total volume of the pond, spread directly over the organic waste. 250 g for 2500 l pond water, 1000 g for 10,000 l pond water, 2500 g for 25,000 l pond water.

Do you have questions about this article ?