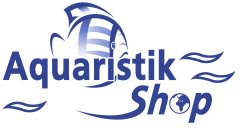 ---

Price including german VAT plus
shipping costs
---
JBL PhosEx Pond Direct reliably and permanently absorbs phosphates dissolved in the water, preventing the growth of unwanted algae. The effect is made visible by brown clouding which disappears after 2-24 hours.

JBL PhosEx Pond Direct -Algae prevention in garden ponds
+ prevents and treats algae problems by eliminationg nutrients (floating and thread algae) in garden ponds
+ highly suitable for ponds without a filter
+ gentle action from harmless iron compounds which absorb phosphate and then sink as a precipitate
+ clairifies cloudy pond water
+ effective within 24 hours

Use of JBL PhosEx Pond Direct:
Every 6 weeks as a preventative and after every algae treatment. UV-C devices should be switched off. Any hydrochloric acid dosage equipment should be switched off. If the carbonate hardenss is below 4°, increase the hardness of the water with JBL StabiloPond KH the evening prior to using the product. Dosage: 40 ml for approx. 700-800 l pond water. Mix the amount required in a watering can with pond water and immediately pour evenly over the pond. Do not pour over floating leaves of water lilies etc. Use JBL PhosEx Pond Direct throughout the entire pond season, from early spring until late autumn. The last application should be made before the pond freezes.

Do you have questions about this article ?