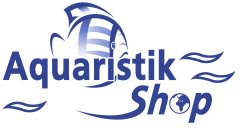 ---

Price including german VAT plus
shipping costs
---
Why are phosphate compounds not wanted in a garden pond? Phosphor (phosphate), a vital plant nutrient, is lacking in natural waters (0.001 – 0.01 mg/l). Plants have adapted to this deficiency through long evolution and therefore need very little phosphor for growth. Phosphate is therefore a limiting (inhibiting) factor for plants and also algae growth in water. Accumulations of phosphate compounds, in garden ponds often up to 10 or 500 times the natural level, lead to an explosive increase in unwanted algae, particularly floating and thread algae, but also blue-green algae, to which bacteria belong. Regularly checking the phosphate content of the water using the JBL Phosphate Test-Set PO4 sensitive is recommended. In the garden ponds, levels to a maximum of 0.05 mg/l can be tolerated.

JBL PhosEx Pond Filter -reliably eliminates the algae nutrient phosphate in garden pond water
+ eliminates the basic nutrients of all types of algae, preventing the growth of unwanted algae
+ significant reduction of high phosphate levels after only 24 hours
+ effective for about 3 months
+ for all pond filters with filter material container
+ includes net bag for individual dosage
+ does not release aluminium or other undesired substances

Use of JBL PhosEx Pond Filter:
Before using the first time briefly rinse out the net bag containing JBL PhosExPond Filter under running water to remove any particles of dust which unavoidably occur during transport. Place the net bag with JBL PhosExPond Filter between the filter materials of your pond filteror, if available, in the chamber provided for special filter materials. Renew the JBL PhosExPond filter when increasing phosphate levels are measured. 500 g for 5000 l pond water, 1000 g for 10.000 l pond water, 2500 g for 25.000 l pond water.

Do you have questions about this article ?