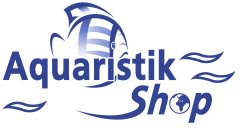 ---

Price including german VAT plus
shipping costs
---
JBL AlgoPOnd Forte is highly effective in combating all types of algae (green water and blanket weed) by directly targeting the metabolism of the algae.

Use of JBL AlgoPond Forte:
If the KH is below 4 and the pH level above 8.5, JBL StabiloPond KH must be used the evening before. JBL AlgoPond Forte can be safely used the following morning. Never use during the day or in the evening! Dosage: 40 ml to approx. 700-800 l pond water. In a watering can, mix the required amount with pond water and carefully spread over the pond. Do not filter through active carbon. Switch off UV-C equipment for 1 week. Remove dead blanket weed by mechanical means e.g. with a fishing net, in order to prevent any water pollution. During treatment ensure a sufficient supply of oxygen through aeration. Repeat the dose, if required, after one week in case of green water and after 3-4 weeks in case of blanket weed.

Do you have questions about this article ?