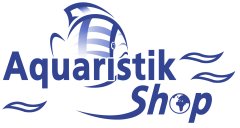 ---

Price including german VAT plus
shipping costs
---
JBL Novo GranoVert contains high-grade vegetable raw materials and vegetable fibres specially balanced to meet the nutritional requirements of Vert-eating aquarium fish. JBL Novo GranoVert is a Granulate with high nutrient content carefully produced using ultra high-temperature preservation. The Granulate is designed in such a way that some particles float on the surface of the water whilst the remainder slowly sink, ideally suiting the feeding habits of fish whatever water level they feed in. The balanced combination of essential ingredients such as proteins, fats and carbohydrates, as well as vital minerals and vitamins ensures healthy growth and increased resistance to disease. With its Granulate form, Novo GranoVert is readily accepted and easily consumed by all aquarium fish.

Recommended feeding: Feed the fish twice or three times a day with only as much food as the fish can consume within a few minutes. Young fish should be fed more frequently. Ideal for use in automatic feeders.

High-quality plant ingredients such as vegetables, algae and spirulina provide optimum nutrition for plant-eating fish.
For freshwater and marine fish.
Carefully produced granulate using ultra high-temperature preservation, allowing the food components to be better broken down and optimising digestibility.

Vitamin content in JBL NovoGrano Vert per 1000 g:
Vitamin A: 25,000 I.E.
Vitamin D3: 2,000 I.E.
Vitamin E: 330 mg
Vitamin C (stab): 400 mg

Analysis:
Crude protein 30 %
Crude fat 4 %
Crude fibre 6%
Crude ash 9 %
Phosphorous 0.9 %

Staple food - with antioxidant E306
With click-doser -precise food dosage with a simple click

Do you have questions about this article ?