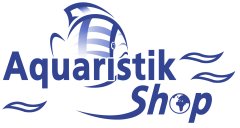 ---

Price including german VAT plus
shipping costs
---
Technical data:

Voltage: 24 V

Power input: 10 W

Length heat conductor: 2 m

Length cold conductor: 2x2 m

Sheathing: Silicone

for aquarium: 50 l - 120 l

The moderate warmth of the JBL ProTemp basis 120 undergravel cable generates gentle convection currents, (slowly rising currents caused by warmth), which rise from the base of the aquarium. These convection currents ensure a slow and constant exchange of water and nutrients with the upper levels of aquarium water. In this way, the roots of the aquarium plants receive an optimum supply of nutrients from seepage sources, just as in the natural habitat. The result is luxurious plant growth. At the same time the ground-covering material acts as one large, biological, slow-action filter.

The undergravel cable is designed to slightly warm the ground-covering material in comparison to the aquarium water and should operate permanently. However, it is not, under any circumstances, intended to heat the aquarium water generally. A commercially-available aquarium heater is therefore also required to heat the aquarium. This can be set one setting lower than would be required by an aquarium without undergravel heating.

-24 V safe low voltage for hazard-free use in aquarium
- silicon-sheathed heating cable with high-quality German transformer.
- integrated light diode for function check

-Contents: Safety transformer, heating cable, suction pads

Do you have questions about this article ?