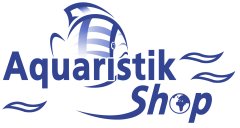 ---

Price including german VAT plus
shipping costs
---
High phosphate concentration, an undesirable fertilizer, leads to excessive growth of algae on the one side and growth disorder of the fish on the other side. PREIS Redu-Phos binds the phosphate and does not release it into the water when the absorbency of the product diminishes. If the latter exceeds 0,5mg/l the algae growth becomes quickly uncontrollable. The brush algae, the beard algae and the blue algae (Cyanobacteria) will pollute the freshwater and the green filamentous (Spirogyra, sp.) and red smear algae will infest the seawater. Phosphate is an ideal fertilizer for these algae. Some corals, especially the hard corals, are very sensitive to phosphate and die when the water has an excessive phosphate concentration.

Package content: 2 bags with 165 g granulate each (binds together approx. 22,000 mg phosphate). One bag is sufficient for 300 l aquarium water.

Do you have questions about this article ?