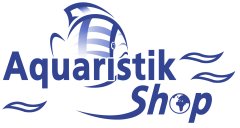 ---

Price including german VAT plus
shipping costs
---
TetraMedica ContraIck is a effective medicinal product for white spot and other dermatozoons in tropical ornamental fish, such as Costia and Chilodonella. Fields of application: White spot disease (Ichthyo): white spots or coating on skin and fins, shaky swimming movements, clamped fins. Other ectoparasitic diseases: rapid breathing, dull mucous membranes, chafing movements. TetraMedica ContraIck is harmless to plants. The mode of action of TetraMedica ContraIck is based on a selfenhancing combination of highly active agents. TetraMedica ContraIck safely destroys the fish parasites and disinfects the aquarium. If you discover that your fish have the above-mentioned symptoms, these parasites will usually also be found in the water at the swimming stage of development. For this reason, the fully occupied tank should be treated by disinfecting the aquarium water in order to prevent healthy fish from becoming infected.

Dosage for TetraMedica ContraIck:
Treatment last 5 days, beginning with a single dosage on day 1. The medication is effective over the following 4 days. After the treatment cycle the water should be filtered through active coal for 24 hours. After filtering, a further dosage can be applied.
In set-up aquaria: Normal dosage: 5 ml per 20 l
With severe clinical picture: 5 ml per 10 l
In quarantine tanks: (without biologically active filter and settings) Normal dosage: 5 ml per 20 l
For sensitive fish species (e.g. Red Neon): 5 ml per 40 l

Do you have questions about this article ?