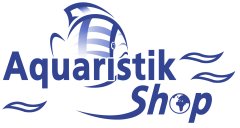 ---

Price including german VAT plus
shipping costs
---
Hikari Cichlid Gold medium contains special colour enhancers, designed for feeding fish of the cichlid family. Newly discovered additives are formulated in just the right amounts to produce fish that are full of life with brilliant colours. Hikari Cichlid Gold medium is an excellent daily food for cichlids but also for other larger fish such as koi or gold fish. It includes the highes grade of carotenoid available today, offering superior color enhancement while helping your fish retain their beauty year round. The size of the pellets is approx. 5-6 mm. The higher natural protein levels and balanced nutrition offer excellent growth rates improved digestion and superior form. Hikari Cichlid Gold medium contains stabilized vitamin C which promotes resistance to stress and immunity to infectious disease thereby allowing your fish their best chance at maintaining good health.

Recommended feeding Hikari Cichlid Gold medium:
Feed two to three times daily the amount your fish will completely consume in a few minutes. Do not overfeed. Remove uneaten food from the aquarium.

Ingredients:
Fish meal, Wheat flour, flaked corn, Rice bran, Brewers dried yeast, Gluten meal, Garlic, Astaxanthin, Monosodium glutamate, Vitamin A, Vitamin D3, Vitamin E, stabilized Vitamin C, Vitamin K, Choline chloride, Calcium pantothenate, Ribovlavin, Thiamine mononitrate, Niacin, Folic acid, Biotin, Ferrous sulfate, Magnesium Sulfate, Zinc sulfate, manganese sulfate, Cobalt sulfate, Copper sulfate, Calcium iodate, Selenium yeast, Salt

Analysis Hikari Cichlid Gold medium:
Protein: 47%
Fat: 7.4%
Fiber: 0.8%
Ash: 11%
Phosphorus: 1.7%

Do you have questions about this article ?