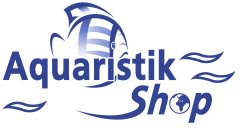 ---

Price including german VAT plus
shipping costs
---
The Sander Maxi-Skim can be used as internal skimmer in seawater tanks up to 100 l and as ozone reactor in freshwater tanks up to 150 l. The Sander Maxi-Skim works on a counterflow principle. The aquarium water streams downwards through the water intake ring into the reaction tube and is returned back to the aquarium through the Air-Lift. The fine air(ozone)- bubbles emerging from the wooden-air stones are rising upwards against the downwards treaming water. Protein compounds in the water combine with other contaminants, stick to the bubbles, pass the foamsieve and are delivered into the foam beaker together with the foam that is growing in the foam tube.

Sander Protein Skimmer Maxi-Skim 200:
+ the ideal unit for beginners - perfect if only little space is available
+ for clear and healthy marine water with optimum content of oxygen
+ secure removal of pollutants and waste particles
+ high performance and compact design
+ by using ad ozone reactor more intensive skimming process in seawater
+ diminution of pathogenic agents
+ enhancement of redox potential
+ for aquaria up to 100 l content and approx. 20 cm height

Do you have questions about this article ?