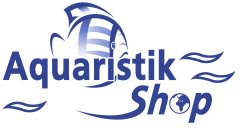 ---

Price including german VAT plus
shipping costs
---
Tetra Cichlid Colour is a nutrionally balanced premium food for all Cichlids. The new Multi Pellet formula contains natural colour enhancers for bright colouration of all red, orange and yellow Cichlids. Specificially suitable for omnivore and carnivore Cichlids. Tetra Cichlid Colour is rich in high quality protein and other nutrients to meet the nutrional needs of all Cichlids. With patended Active Formula to support a long and healthy life.

Recommended feeding for Tetra Cichlid Colour:
Feed the fish several times a day with only as much food as the fish can consume within a few minutes.

Composition: Cereals, vegetable protein extracts fish and fish derivatives, yeasts, Molluscs and crustaceans, oils and fats, minerals, algae.

Analysis:
Crude protein: 43 %
Crude oils and fats: 5 %
Crude fibre: 2 %
Moisture content: 8 %

Do you have questions about this article ?