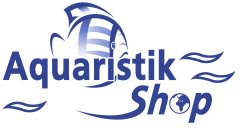 ---

Price including german VAT plus
shipping costs
---
JBL SymecMicro is a dense fleece made of water neutral artificial fibres, which removes micro-fine clouding from aquarium water in the shortest possible time. It can be used in any design of filter. A pack of JBL SymecMicro contains a floss mat measuring 250 x 750 mm, which can be simply cut with scissors to the size required. This means that the new filter material can be used in any external or internal filter. The SymecMicro material is 1.45 mm thick and white in colour. Any dirt can be seen immediately. The new floss material is suitable for use in both freshwater and saltwater. JBL SymecMicro is neutral in water i.e. it does not release any substances into the water and has no influence on pH levels or other water values.

JBL SymecMicro filters finest types of clouding from water.
JBL SymecMicro filters floating algae from water.
JBL SymecMicro filters out all particles larger than 1/1000 mm (like diatom filters), such as swarm spores of white spot disease.

Do you have questions about this article ?