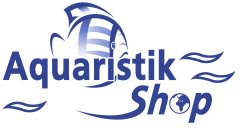 ---
---
This 4-channel module allows the multitude of simulations of light and current that the IKS aquastar and iks aquastar midi systems provide to be used to their greatest effect. All you require to be able to dim fluorescent tubes are electronically dimmable ballast units (ECG e.g. Osram (Quicktronic®) , Philips (HF-Regulator) etc.).But current pumps with an output of up to several kilowatts can be controlled by means of this module and so-called frequency converters. This may be of interest particularly for larger systems.

Technical data:
Black housing for external mounting
External dimensions : 9 cm x 10 cm x 2,6 cm
Connecting cable (for iks aquastar (L1, L2, L3 and/or L4) or iks aquastar midi (L1 and/or L2)), 6 feet long
8 terminals for connecting to the ballast unit (ECG) (2 per channel)

Dimmable fluorescent lamps, for example, are Breßlein T5 Lamps FQ

Do you have questions about this article ?