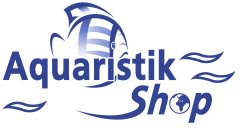 ---

Price including german VAT plus
shipping costs
---
In the waste products of the aquarium, micro-organisms, that enable bacterial to digest optimally are often lacking. They have already been retained or eleminated during a previous biological transformation in the aquarium. Prodibio Bioptim provides bacteria with all the missing micro-nutrients: trace elements, selected amino acids, natural vitamins (Riboflavin) and surface agents from plants to faciliate absorption of the components by the cells. Bioptim dynamises the work of the aerobic and facultative bacteria present in the aquarium. It enables, by the increase and dynamisation of these bacteria, a reduction in nitrates, phosphates and carbohydrates, a decrease in silt, mulm and filamentous algae, and a improvement to the quality of the water. Bioptim reduces the BOD -biological oxygen demand- and therefore contributes to a raised Redox potential. The probiotic effect of Bioptim also reduces bacterial infections and mycosis.

Dosage for Prodibio Bioptim:
1 ampoule for 200 litres of water every 15 days.

Do you have questions about this article ?